He is the champion, our friends.
Adam Lambert will join iconic band Queen on tour this summer, both sides announced this week, a development that follows the singer's 2009 American Idol finale performance with original members Brian May and Roger Taylor; as well as their teaming up again at the MTV European Music Awards in November.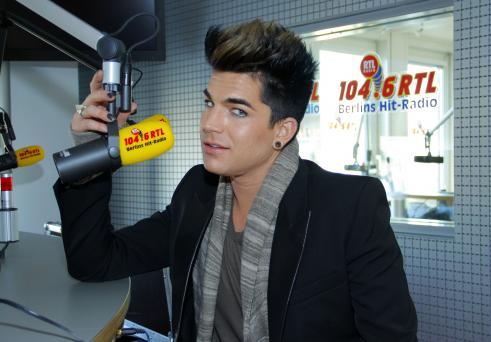 "The intention is to pay tribute to [late singer Freddie Mercury] and the band by singing some f-cking great songs," Lambert tells Great Britain's The Daily Star. "It's to keep the music alive for the fans and give it an energy that Freddie would have been proud of."
Lambert, of course, admits that he has no intention of replacing Mercury, who passed away from AIDS in 1991.
"That's impossible," he said. "The way I'm choosing to view it is that it's a great honor and one I'm in no way going to shirk."
Adam and the group will tour in May and stop at Knebworth in England, where Queen played their final gig with Mercury in 1986.
Source: http://www.thehollywoodgossip.com/2012/02/adam-lambert-to-front-queen-tour-this-summer/
Janet Jackson January Jones Jennie Finch Jennifer Aniston Jennifer Gareis Jennifer Garner Jennifer Gimenez Jennifer Love Hewitt Jennifer Morrison Jennifer ODell Jennifer Scholle Zooey Deschanel